Painting at the Camp Hill Plein Air Painting event in June 2012.
Currently showing in a group show with the Seven Lively Artists
at the Polleck Center for the Arts in Camp Hill.
Currently showing work at Gallery 30 in Gettysburg.
"Eight Looks at Architecture" Group show of 8 artists
at the Carlisle Arts Learning Center Opening on the
evening of October 13.
Part of two artist show at Lebanon Picture Frame Art
Gallery in Lebanon PA. Opens November.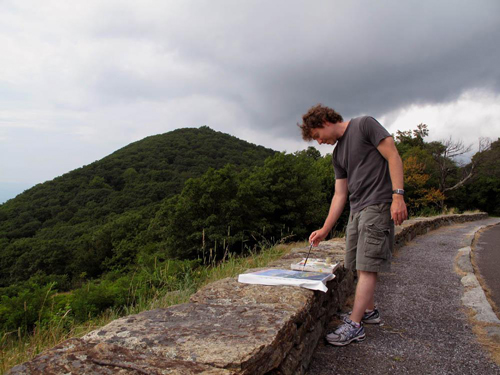 Jonathan paints on Skyline Drive in July 2009.
Photo courtesy of Lynda Ward.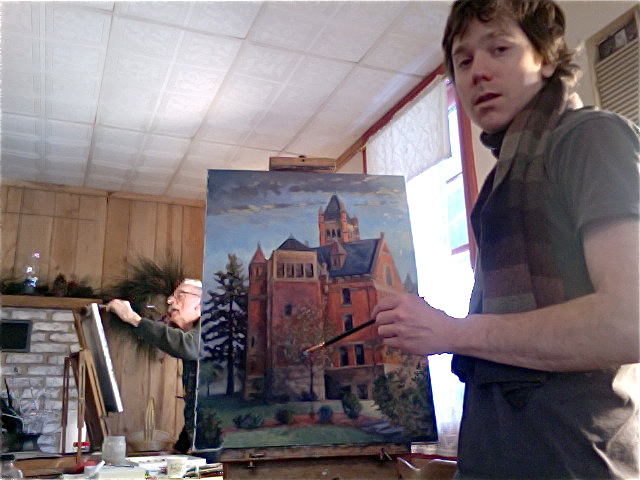 Painting with the Seven Lively Artists at the January 2011
retreat at the Warm Springs Lodge.